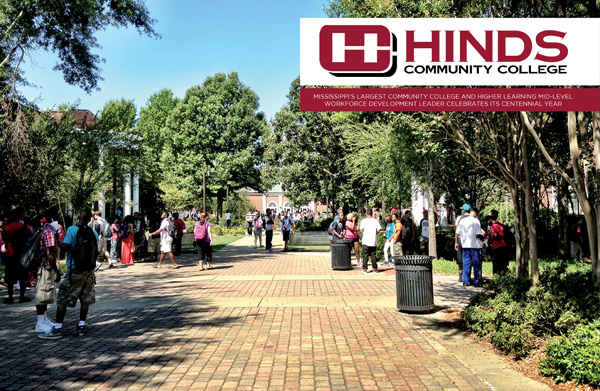 Mississippi's Mid-Level Workforce Development Leader turns 100
Among the pillars of higher education and workforce development in Mississippi is Hinds Community College. Established in 1917, the institution is celebrating its 100th year of community inspired service. The exemplary community college is lead by its sixth president, Dr. Clyde Muse, who assumed the leadership role 39 years ago. Dr. Muse has since been dubbed the "Godfather of Community Colleges" by his contemporaries and colleagues.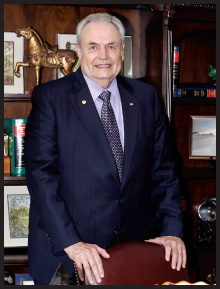 If you are driving along Highway 18 in Raymond, deep in the heart of Mississippi just beside the Natchez Trace, you will pass Hinds Community College. Seeing the main campus in person, driving past the campus football stadium and multitude of classroom buildings, administrative buildings, and student dorms, you may easily mistake the Raymond campus for a four-year university. The impression is earned.
Not your Average Community College
Hinds Community College proves that students can have a full campus experience without attending a four-year university. Students can pursue a two-year Associate of Applied Science or Associate of Arts degree, take courses to transfer into a four-year program, or earn career and technical certifications that prepare them for entry into mid-level skilled jobs or serve as a foundation for higher-level workforce careers.
Hinds Community College is the state's fourth largest higher learning institution. In addition to academics, the two-year college offers a full range of sports programs including football, basketball, soccer, softball, golf, baseball, tennis, and cheer. Their men's baseball team went to the National Junior College Athletic Association College World Series in 2014. The most impressive achievement, however, for this institution is not its outstanding campus and student-life offerings that rival four-year colleges and universities. The most impressive achievement of this college is in the workforce-ready students it graduates year after year.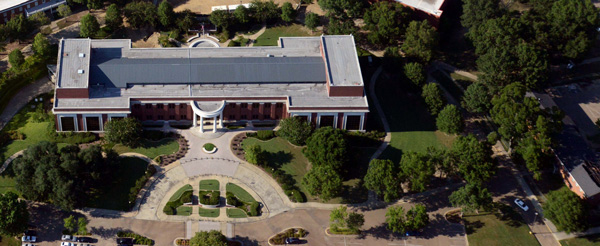 Real World Impact
Hinds Community College has one of the largest impacts on the mid-level workforce and the manufacturing resource, production, and delivery cycle in the state of Mississippi and the southern region as a whole. As the fourth largest higher learning institution in the state of Mississippi, Hinds Community College delivered over 3,100 workers to the workforce in 2016 (graduated 1,509 students and credentialed 1,615 students). Its accolades include being ranked first in the nation in community college programs, being ranked first in the nation for career technical programs, and exceeding the national average for college completion for first-time, full-time students. Hinds Community College combines private partnerships, higher education funding, and real-world environments and resources with an invested student population to create one of the most successful, impactful set of programs in the country.
Return on Investment
Hinds Community College provides a return on investment for students, collaborating companies from the private sector, and Mississippi state taxpayers.
Students who attend Hinds Community College can earn degrees and secure job offers in two years or less. Hinds is a place private industry can partner with academia to create programs that ensure job readiness from graduating and certified students. It is a college that manufacturers, transporters, and raw material companies can depend on as a steady resource for skilled workers.
As a partner and a resource, Hinds Community College is a draw for new companies locating to Mississippi when workforce is one of their primary assets that dictates success for their business and is a significant factor in choosing a location for their facilities.
For the state, every dollar spent provides a return. According to the National Strategic Planning and Research Center (nSPARC) at Mississippi State University in a report entitled "What is the Value of Community Colleges to Mississippi Taxpayers?," in Mississippi, every dollar of state funding in community college delivers a $4.86 return to taxpayers.
Follow the Jobs — Industries and Programs
Since its inception, Hinds Community College has geared its programs toward job sectors in need of workers. The community college was actually founded as an agricultural high school.
Just 100 years ago, in 1917, the "Hinds Agricultural High School" started with 117 students to develop graduates that would go on to farm-related careers. Following World War II, there was a need for aviation mechanics and an aviation program was formed. As part of that program, an airport was constructed. The John Bell Williams Airport is still an active part of the campus.
Today, the John Bell Williams Airport airport offers diverse aviation programs and is home to the college's Unmanned Aerial Systems (UAS) program, the first program of its type in the region. The college also has an agreement with Delta State University for those individuals interested in obtaining a bachelor or doctorate degree in commercial aviation.
Other career programs and course categories important to the manufacturing lifecycle in Mississippi include the Riverbarge Program, the Diesel Technology Academy, Truck Driving Academy, Agriculture, Welding, Sales, and Logistics. According to Dr. Chad Stocks, Vice President of Workforce Development and Career and Technical Education, the Agriculture program focuses heavily on the poultry and beef industries, and in 1991, Hinds County had more cattle than any other state east of the Mississippi River.
Crossover Leads to Innovation
Of particular interest is the crossover that is achieved between programs. While welding has obvious applications across industries — from shipbuilding to construction to auto making to general manufacturing — other program crossovers are synergistic. For example, Hinds Community College Agriculture Program and the Hinds College Drone Program partners with Mississippi State University's Precision Agriculture Program to monitor agricultural interests from the air — interests such as crop progression, infestation monitoring, moisture monitoring, and yield monitoring. Says Dr. Stocks, "It is estimated, that in 2017, 80% of Hinds Community College Drone Technology will be applied in 'precision agriculture'."
Experienced Leadership and an Equation for Success
The President of Hinds Community College is Clyde Muse. He has served as president since 1978. Dr. Muse is known in the academic community for his deep knowledge base of the community college system, his decades of experience in all levels of education, his strategic planning, and his well-grounded advice to his colleagues. Muse began his career in public education in the 1940s. His career spans high school education to the apex of higher learning leadership.
A Complete Life Cycle Approach replete with Efficiency
Dr. Muse is well known for his strategic approach to leadership and program management. For four decades at Hinds Community College, Dr. Muse has promoted private partnerships, full life cycle curriculums, and program efficiencies, and today the college is a leader in all three categories.
Private Partnerships
Local private industry partners may provide equipment, funding for facilities, or contributions to curriculum. The result is that many industry programs include hands-on experience for students with the actual equipment they will use on the job, familiarity with real-life procedures, and the credentials required for an actual position with the partner company. Ultimately private industry partners benefit from a qualified, graduating workforce and often provide jobs for graduates.
Among the Hinds Community College and academy partners are: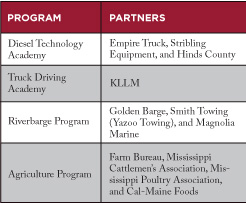 Full Life Cycle Curriculums
Rather than focusing on a single segment in a manufacturing process, leadership has positioned the college to provide programs for all parts of the manufacturing life cycle, from resource allocation to final product delivery, including (based on industry) transportation, administration, sales and account management, parts sourcing, manufacturing, and maintenance.
Program Efficiencies
The programs offered by Hinds Community College are continually evaluated to ensure that current workforce needs are being met. Sometimes there are complete program changes, like the addition of the Drone Program. Other changes include efficiencies like the Diesel Technology Academy, which graduated about 16 students per year at its inception, and now has a staggered schedule that graduates up to 16 students every eight weeks. In the process the academy has also reduced class size, increased quality, and increased safety.
A Higher Learning Institution Made in Mississippi
It is appropriate that Mississippi is the home for Hinds Community College. Mississippi has an abundance of mid-level workforce opportunities for employees, and attracts manufacturers from around the world with its manufacturing-friendly business policies and its fully committed workforce. Hinds Community College has become an institution that empowers Mississippians of all ages with the promise of honest work and well-paying careers, and its private partners with a continuous stream of able workers.
In today's higher-learning culture that is fraught with higher costs and weakened job markets, it is inspiring to discover a choice that offers two-year programs and certification programs that shorten the time for education, decrease educational costs, and offers excellent opportunities for employment directly out of school by design.
Well done, Mississippi!