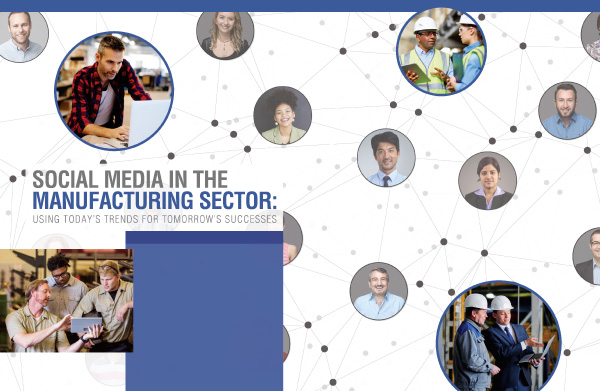 Begin at the beginning — social media refers to a fairly recent phenomenon wherein various platforms (Facebook, Twitter, LinkedIn, etc.) are established for individuals to interact online. Increasingly, businesses are also setting up profiles and interacting on the platforms. These sites, or social media platforms, are used for anything from mundane updates about people's daily lives to serious business outreach and education.
Manufacturers increasingly have to analyze whether or not they need a presence on social media and exactly what that presence should look like. Is social media a trending fad that will fade, or a building movement that will impact how consumers interact with providers for many years to come?
Generalizations: Setting the Bar
There are some basic truths about social media and its use that go beyond specific business purposes. Understanding the way social media can, and should, be used by the business world is the first step to deciding how a specific company can optimize interactions on the various available platforms. Without this general understanding, any success you see is merely coincidental.
The first major consideration for businesses considering the use of social media answers the question "what is the primary purpose of social media for a business?"
Addressing the question means understanding the primary purpose of social media. Social media platforms are intended to be exactly what their name implies — places to be social. Individuals use social media to stay connected with one another, whether by sharing recipes and pictures of their children or sharing ideas and significant life events. If you post too much, people unfollow you. If you get too didactic, people unfollow you. Lose your interesting edge, and you risk a mass exodus of followers.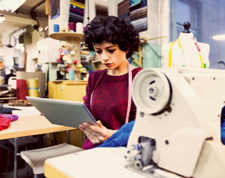 In the modern world of 24 hours news cycles and immediate gratification, consumers have come to expect more of the companies that manufacture the products they use. An active social media presence makes your business available to the public, which is huge in today's marketplace. Everyone wants to feel like they "know" you. Social media gives them that sensation. Additionally, based on the content you share, you can educate, demonstrate expertise, and build a level of trust based on relationship. Social media for businesses is more about relationships than anything else.
Social media is NOT primarily an advertising or sales medium, at least not in the sense of traditional sales media. Rarely will you make direct sales on Facebook, for instance, but you can help set a tone for a meeting that might end in a bid or a contract or a crucial new hire. Most importantly, being (or seeming) available to the general public and building relationships is worth far more than any individual transaction.
Everyone wants to work with a company that's on top of things. Being active on social media shows that you know what's going on in the world, but more importantly your content demonstrates that you are consummate professionals and absolute experts at what you do. This helps provide a level of comfort, a level of trust in the services and products you provide
Specifications: Finding Your Audience
Once we understand the general impetus and movement of social media, then we get to the second major question, "how can/should my business best utilize social media platforms?"
Firstly, every business using social platforms has two audiences — Google and people. The interactions between search engines like Google and being found online is a topic for an entire article on SEO and social media, so suffice it here to say that an active social media presence can help your rankings in search engines, helping your overall online presence in some important ways.
Secondly, and more to the point, who are your human audiences and how do you reach them?
1)The General Public
The most obvious, and non-specific, audience is the public at large. Any brand (company, manufacturer, product, etc.) has a public image. Connecting directly with the public is an ideal way to craft and manage brand reputation. By carefully choosing and planning social posts, engaging in meaningful representative interactions, and representing your company according to brand strategy in the public sphere, the overall public perception of your company can be radically influenced.
Where might you find them: On any social media platform.
2) Potential Customers
Since individuals are the primary users of social media, your customers will be present on the platforms by default. Whether you are providing goods directly to an end user, supplying in bulk to distributors, or looking at something altogether different, your audience will be on social media. By being exposed regularly to what your company represents, people in any position (average consumer to CEO) can come to know and relate to you.
Where might you find them: This depends on the exact nature of your businesses. Consumer goods can be well represented on Facebook and Twitter; business facing goods and services are better represented on platforms like LinkedIn and Google+.
3) Potential Business Partners
Potential partnerships are initiated in a wide range of ways, and many connections begin on social media platforms. Whether looking to discover a new product or niche, or for a partner to support an already flourishing undertaking, your presence on social media places your company in front of many potential partners for your business.
Where might you find them: Again, this depends on the exact nature of your business. People tend to be present on platforms that closely align with their lifestyles — LinkedIn for white collar professionals, for example.
4) Potential Employees
Individuals spend increasingly more time on social media platforms. The use of these sites crosses age ranges, with the major discernable difference being the platform of choice for any given age group. Locating skilled workers for manufacturing jobs has become increasingly challenging over the last few years. Your potential employee pool is on social media today. Find them. Reach them. Impress them. Make them think, "I want to work for you!"
Where might you find them: Everywhere. People need jobs, and companies need qualified employees, and these people can be found on any of the social media platforms available.
Applications: The Right Social Media Partner
The third and final question, before trying your hand at the real world of social media interactions, is this — "do I need help, and how do I find the right help for my company?"
Most manufacturing companies, because of the multitude of daily demands in the industry, will need assistance with social media, from choosing the platforms that are right for them to managing daily postings and responses to interactions. Unless your company wants to bring in someone full time for the position, finding the right partner is crucial for a presence that will benefit your company and brand.
What are some qualities to look for in a social media partner?
1) Partnership
You can assess a social manager's general outlook from the first meeting. It is imperative that your social media partner be a true partner, working with you every step of the way for your success. Do they want to work with you, or for you? Do they take your goals and business seriously? Do they ask the right questions to fully understand your business in order to properly represent your products and brand on social media platforms? Do they offer continued consultation and evaluation of on-going efforts?
2) Flexibility
Business can be a fast-paced world, and you need a social partner who can work with the ebbs and flows of your needs. Scheduling is crucial for a consistent social media presence, but spur of the moment announcements and even dramatic changes to set schedules happen. Will your social media partner have the flexibility to adapt to the ever changing needs of your company?
3) Relevant Content Production
At the heart of social media management is the content posted on the various platforms on a daily basis. Writing relevant content that draws the right kind of attention and spreads the right messages should be the cornerstone of a good social media partner — telling stories, asking questions, touting your other partners/clients. Does your partner do the necessary research? Can they produce and write the content you need, and your followers crave?
4) Reporting
What are the reporting capabilities of the company you are considering? Can you get detailed numbers (followers, viewers, interactions) and analysis for all of your social media properties? Are they also able to integrate with your website, looking at how your social media activity may be driving leads and sales? Without serious, regular reporting, it is virtually impossible to see what type of impact your social media work is having for your brand.
Maintaining an active and engaged social media presence in today's online world is a must for practically every company, regardless of field or size. By understanding how to use it, who your audiences are, and choosing a good management partner, your company's social media platforms can be a cost-effective and significant part of your total outreach and media strategy.