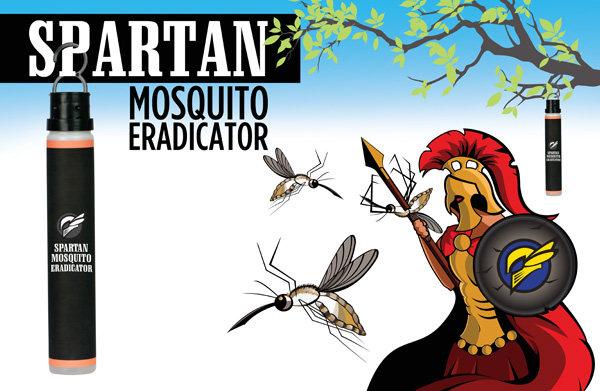 New Mississippi invention, the Spartan Mosquito Eradicator, devastates mosquito populations simply and affordably. Two Spartan Mosquito Eradicators cover approximately one acre, last 90 days, and sell for about 20 dollars per pair.
Inspiration for Invention
One summer afternoon in Hattiesburg, Mississippi, a husband decided that he was not okay with his pregnant wife having to soak herself in bug repellent. He had cause to be worried about mosquitoes. West Nile disease was actively being spread by mosquitoes in Mississippi.
Jeremy Hirsch, founder of Spartan Mosquito, began reading about mosquito control techniques being pioneered in Africa by the Gates Foundation and others. He had noted the criticisms of the solutions being temporary. In many cases, product duration was determined by the next rain since it washed the products away.
Later, Hirsch watched a hearing in congress where a repellent company's response to the Zika outbreak was to ramp up the manufacturing of its existing repellent to 24 hours a day (and sell more product). Keep in mind that repellents do not kill mosquitoes, they only hope to keep mosquitoes at bay. He thought to himself, "I can do better." And, he did.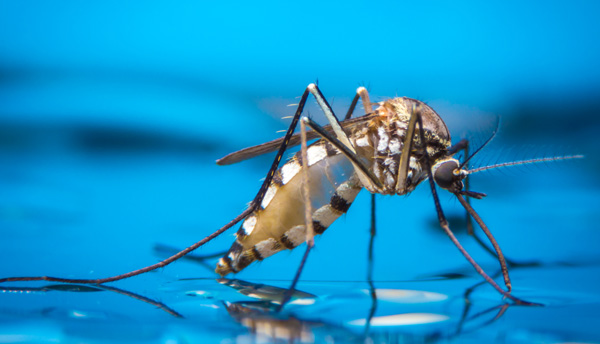 Bad News for Mosquitoes
Out of frustration, and then inspiration, came innovation. After many months of researching and prototyping new device ideas, Hirsch invented the Spartan Mosquito Eradicator. This device stands to revolutionize the mosquito control industry world-wide. The Spartan Mosquito Eradicator attracts hunting mosquitoes by emulating attractors of their natural prey — animals and people. Once the mosquitoes feed, they die. Female mosquitoes feed just before they lay eggs, which means the breeding cycle is also broken. The result is a solution that decimates the mosquito population within the range of the devices, with two devices covering about an acre. This innovative concept stands to change the way people manage mosquitoes.
Success Criteria
According to Hirsch, the solution had to be effective, easy, affordable, long-lasting, and as safe as possible. The inventor created a device that only requires the user to add warm water and hang it in the shade. Studies show that the device, once activated, provides greater than 95% mosquito control for 90 days.
To date, the device has been tested in both formal and informal environments from the swamps of Florida to the bayous of Louisiana, on the Mississippi coast, in the Mississippi delta, and even in a Zika control area. In every case, mosquito "hits" (mosquito bites or landings) are reduced to near zero, or zero, within weeks or even days.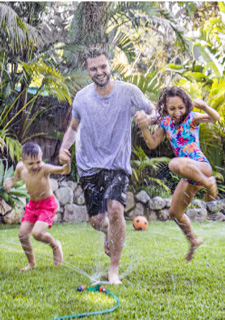 The biggest wins for the customer are the effectiveness and the price point, making it a product for the masses. Consumers get two units for around $20, which control approximately one acre and last 90 days. That is a fraction of the price of many mosquito control services and solutions.
Price point is also an advantage in taking the product to market. Hirsch says, "By bringing a product to market that is better than sprays, repellents, candles, and repellent services, at a price point that is a fraction of the cost of professional spray services, we have opened up the market. We just received approval to sell in 10 states, including our home state of Mississippi, and began sales the same day we received approval. The response has been overwhelming after only a week. The phones are ringing off the hook and the website traffic is outrageously high. People desperately want and need this product."
Solutions for Success
Spartan has perfected two solutions.
The first solution, available now in select states, uses sodium chloride as an active ingredient. As a result, they have the same basic active ingredients as sugar cookies.
The second formula uses boric acid as the active ingredient and only contains a fraction of boron or boric acid content found in direct contact products such as eye washes, talcum powders, soaps, shampoos, and even Silly Putty®. This second solution is pending EPA approval before it can be sold to the public.
The devices are also designed to not harm honey bees, addressing the important issue of bee protection for farmers and environmentalists.
Getting to Market
Spartan Mosquito is working diligently to make the Spartan Mosquito Eradicators widely available to the public in major retail outlets and to world health organizations, government organizations, and nongovernment organizations worldwide, but they have to go through all of the channels for approval both at home and abroad. Hirsch is attempting to get an early greenlight because mosquitoes are so dangerous and his product has ingredients at levels that have already been deemed safe by the EPA in other products.
In the meantime, mosquitoes are carrying viruses, parasites, and diseases including the Zika virus, West Nile virus, and Malaria, and are actively transmitting them to people.
On a Mission
The devastation mosquitoes bring to families, loved ones, and people of all ages is happening now. The company goal is to help prevent the powerfully negative effects of mosquitoes on people in the United States, and in mosquito infested communities abroad as quickly as possible, and many government officials are supporting the product.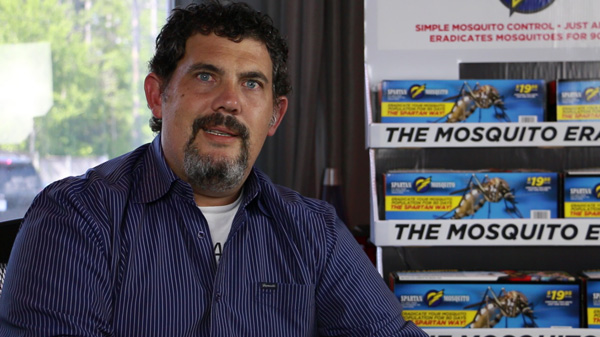 Positioned to Succeed
This Mississippi manufacturer has found a way to help people with a device that works and is simple to use. They are positioned to corner the market with a product that addresses a common and serious problem, is easily accessible, and has a low cost point and simple distribution plan. They are rapidly taking orders and scaling their manufacturing.
Spartan Mosquito is a Mississippi business with a heartfelt mission and a strategy to succeed. Using the indicators of public response, market viability, critical demand, and accessible pricing, they are well positioned to be Mississippi's next successful international, multimillion-dollar manufacturing company — and save lives in the process.
Spartan Mosquito is the manufacturer of the Spartan Mosquito Eradicator. The Spartan Mosquito Eradicator decimates mosquito populations easily and affordably, for about 20 dollars for three months for one acre — reducing mosquito bites and landings by 95%. Spartan Mosquito Eradicators are available for ordering online and expect to be in retail locations beginning in June 2017. For more information, visit www.spartanmosquito.com.