Optimizing Your Online Presence to Remain Competitive in Today's Quickly Changing Marketplace
Businesses in every market segment, from advertising to manufacturing, struggle to maintain an online presence that takes into account all of the aspects of the quickly changing landscape that is the internet. From critical updates in website technology to being found on search engines to utilizing social media platforms, there are key pieces that every business needs to take into account when reviewing their online presence and how it works for their business.
Websites Built for Today — Leaving the '90s
Websites have changed dramatically over the years, especially with the ubiquity of mobile devices. No longer is a one page, content-free presence enough — not for search engines, and certainly not for target audiences — both now expect much more from the websites of the businesses they deal with.

Google Cares
In 2017, the largest search engine, Google, made their first announcement that sites not deemed "mobile-friendly" may be penalized in searches made from mobile devices. Cutting-edge websites are now being built responsive, meaning the layout of the site responds to the size of the device that the viewer is using. A site will look and function differently on a small cell phone screen compared to a large desktop computer monitor. At the end of the day, the ultimate goal is to rank sites that provide users the best experience based on their device, which is good both for the client and for businesses.

People Care
Website design standards are forever in flux. Full-screen websites are all the rage right now, but at the end of the day, website design and functionality has to match content and personality. Avoiding "fad" designs not only saves money (since websites do not have to be constantly redesigned and redeveloped), but also helps your company look reliable and established, rather than fickle and chasing popularity with no substance.

Form and function need to work together for each business's website to effectively represent that individual business.
Strategy 1: Search Engine Optimization (SEO)
SEO has become more complex.

Search Engine Optimization (SEO) is information added to a website's code to help search engines, such as Google, properly identify key features of your business. Each search engine has its own search algorithm, which attempts to interpret the content on the website and backend code to display the website for people who are searching for those key features.

For much of the life of the internet, sufficient website SEO was quite easy to manage — a few keywords, a few links, and you were essentially primed to be found by people searching for you. As online interactions have become increasingly more important for individuals and businesses, not only has competition increased in virtually every market space, but so has the complexity of websites and of search algorithms.

No longer can companies "keyword stuff" websites — instead of dropping dozens of keywords on each page, search engines expect you to carefully define what each page of your website is about.

No longer can you assume that a general overview of your company is sufficient — search algorithms now take into account features like locale, website traffic, the significance of your content, backlinks, consistency with social media, and overall online presence.

On the other hand, no longer do businesses have to rely solely on search engine algorithms to piece together what the business does and who their target audiences are — structured data markup can now be added to website code to identify anything from where the owner attended college to the amount of specific items your business has in stock. As search algorithms scan a website, they pick up the structured data markup, which allows your business to give very detailed information to the algorithm, thereby allowing the search engine to direct the proper traffic to your website.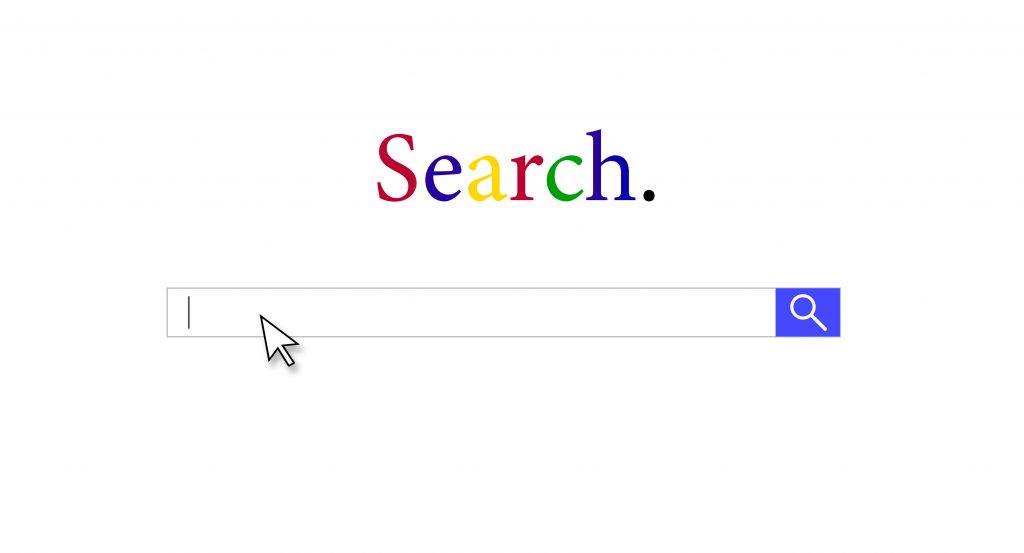 Strategy 2: Online Advertising
Another way to get in front of people searching for products and services is through paid online ads. This type of advertising allows your business to define target audiences, craft messaging that will call them to engage, created targeted ads, and then place these ads where your audience spends time online.

Google Adwords

Google AdWords is a leader in online paid advertising, since you can create ad campaigns specifically to show in Google Search results. Google Search commands about 75 percent of search queries world wide, so odds are good that your audience is on Google. AdWords are PPC (pay per click), so you can write text, set target audiences, add keywords, and only pay if people click on your ads to learn more.

In Social Media

Paid advertising in social media works similarly to AdWords. Depending on the specific platform (some offer more control than others), audiences can be defined, texts written, images and videos added, and then the created ads are set to work. With people spending increasingly more time on social media platforms, you can make these ads work best by carefully selecting the platforms that your target audience spends the most time on and concentrating efforts there.

Retargeting

Retargeting ads are also rapidly growing in popularity, and can be placed nearly anywhere — search results, social media, and even third-party websites. These ads allow you to market your products to people who have already interacted with one of your online properties — hence the term "retargeting," or "remarketing."

Technology has gotten sufficiently sophisticated to even allow remarketing to happen at specific time intervals. A company can now show ads for product refills, for example, retargeting a person at the proper time for them to purchase refills. Whether getting back in front of a potential customer after three days, or reminding an existing customer after two months, retargeting ads can be crafted to keep your brand in front of consumers.

The world of paid advertising online is constantly growing and evolving, offering ways to reach consumers that were unimaginable only a few years ago.
Strategy 3: Social Media
In order to reach customers and potential new clients, you have to meet them where they are.

Social media platforms — including Facebook, Instagram, Twitter, G+ (which is about to change), Pinterest, LinkedIn, and many others — are a moderately recent feature of people's online lives, but one that seems here to stay. Businesses have quickly discerned that the places where people gather to interact are places they can be reached. For example, when everyone listened to the radio or watched the television, those were the platforms where businesses focused advertising dollars to share their message.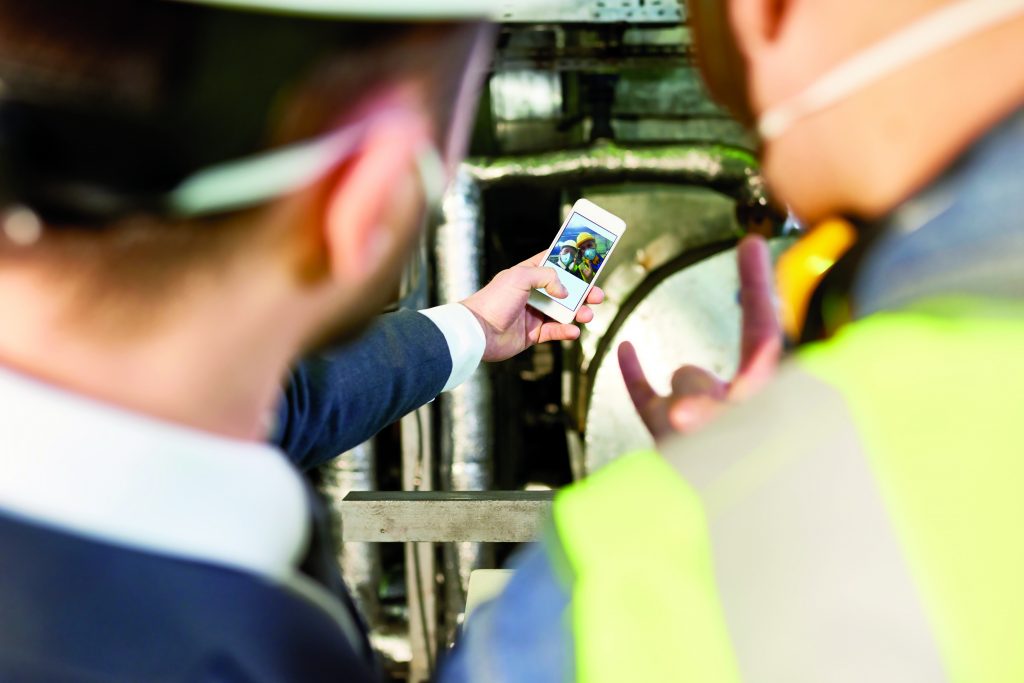 Today, people gather in huge numbers on social media platforms. More conservative advertising industries, including manufacturing, have largely shied away from a robust social media presence, primarily because of the feeling of newness and the uncertainty about how to tap into that new space.

To avoid feared "new media" pitfalls, the key word in all social media interactions for businesses is relationships. Social media is not a place to overtly advertise; it is a place to carry on conversations. Whether formal or informal, any interaction that places your business in conversation with a possible client is moving in the right direction.

Social media offers the perfect platform to get in front of potential customers, converse with them, and establish yourself as the go-to expert in your industry — all at a price point much lower than traditional advertising outlets like print or television.

Connect with your audience, because the most meaningful of all interactions are connective.

Strategy 4: Content Marketing
How do businesses enhance their brand in even the most minor interactions?

Content marketing.

Strategically speaking, even if your business dominates its marketspace like Coca-ColaⓇ or AmazonⓇ, every interaction with a consumer or potential customer should be taken as a chance to further your brand.

Pithy statements and cutesy graphics do very little to substantively build a brand. Instead, base your business's online strategy around meaningful content. Inform and educate — this will bring people back to you again and again. Content marketing that connects to an audience is not purely didactic, rather interactive and a joy to consume.

For example, instead of simply telling people that your product is better than the competition, delve into the problem you are solving, why it exists, and how you solve it. Let your expertise demonstrate why you are the company to trust rather than attempting to lower their respect for competitive products, services, and companies.

Content marketing works everywhere — sound website content, informative online ads, conversational interactions on social — it even works in print and television. Building your story around meaningful information creates a bond between consumer and company that no "in your face" ad can ever match.

Competitive Online Presence
To remain competitive in today's market, a successful online presence is necessary. By focusing on key strategies for websites, online advertising, and social media, any manufacturing company can interact with their audience online.

Matthew Jackson is vice president of client services at Think Webstore, a media production and integrated marketing agency based in Ridgeland, Mississippi, dedicated to helping companies realize marketing, branding, social, and online strategies. Among his various duties at Think, he oversees online strategies for social media, SEO, and paid online advertising for clients. In addition to working with Think, Jackson is married, a father, an avid reader, a busy freelance writer, and a regular contributor to multiple publications.